art for housewives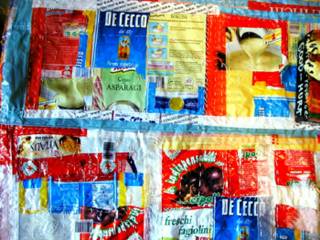 tablecloth made from food bags

For more than a year now, I've been accumulating information regarding the concept of Home and Daily Aesthetics. That's where the idea came from for
ART FOR HOUSEWIVES
. Then, last September,
Steve
came to Rome and gave me a copy of
PERSEPOLIS.

And that gave me the idea of turning ART FOR HOUSEWIVES into An Illustrated Essay. Unfortunately, my thoughts are faster than action. Plus I had a few setbacks due to some physical transitions. But finally, I now have the basic overall draft and, with luck, will find a way of publishing it before Christmas.