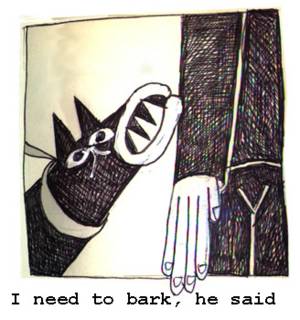 express yourself, if they'll let you

Democracy thrives on information just as regimes thrive on propaganda.
What is Sinclair Broadcast Group?Sinclair Broadcast Group, Inc., is one of the largest television broadcastersin the country. By its own count, Sinclair owns, operates, or services 62local television stations in 39 markets ? reaching 24% of television householdsin the United States.Source:
Sinclair Broadcast Group
--- It's hard to imagine an operation more insidious than Mr. Murdoch's, butthe Sinclair Broadcast Group may be it. The owner or operator of 62 TV stationsnationwide, including affiliates of all four major broadcast networks, thiscompany gets little press scrutiny because it is invisible in New York City,Washington and Los Angeles, where it has no stations. But Sinclair, whosetop executives have maxed out as Bush contributors, was first smoked outof the shadows last spring when John McCain called it "unpatriotic" forordering its eight ABC stations not to broadcast the "Nightline" in whichTed Koppel read the names of the then 721 American casualties in Iraq. Thiswas the day after Paul Wolfowitz had also downsized American casualtiesby testifying before Congress that they numbered only about 500.Thanks to Elizabeth Jensen of The Los Angeles Times, who first broke thestory last weekend, we now know that Sinclair has grander ambitions forthe election. It has ordered all its stations, whose most powerful reachis in swing states like Ohio, Florida and Pennsylvania, to broadcast a "news"special featuring a film, "Stolen Honor," that trashes Mr. Kerry along thelines of the Swift Boat Veterans for Truth ads. The film's creator is aman who spent nearly eight years in the employ of Tom Ridge. Sinclair hasordered that it be run in prime time during a specific four nights in lateOctober, when it is likely to be sandwiched in with network hits like "CSI,""The Apprentice" and "Desperate Housewives." Democrats are screaming, butdon't expect the Bush apparatchiks at federal agencies to pursue their complaintsas if they were as serious as a "wardrobe malfunction." A more likely outcomeis that Sinclair, which already reaches 24 percent of American viewers,will reap the regulatory favors it is seeking to expand that audience ina second Bush term.
source: NY Times, October 17, 2004----
(CNN) -- The decision of
Sinclair Broadcast Group
, which ordered its sevenABC stations not to broadcast Friday's "Nightline," has received criticismfrom U.S. Sen. John McCain (R-Arizona)--

The Death of Local News
....Tune into the evening news on Madison, Wisconsin's Fox TV affiliate andbehold the future of local news. In the program's concluding segment, "ThePoint," Mark Hyman rants against peace activists ("wack-jobs"), the French("cheese-eating surrender monkeys"), progressives ("loony left") and theso-called liberal media, usually referred to as the "hate-America crowd"or the "Axis of Drivel." Colorful, if creatively anemic, this is TV's versionof talk radio, with the precisely tanned Hyman playing a second-string Limbaugh.Fox 47's right-wing rants may be the future of hometown news, but -- believeit or not -- it's not the program's blatant ideological bias that is mostworrisome. Here's the real problem: Hyman isn't the station manager, a localcrank, or even a journalist. He is the Vice President of Corporate Communicationsfor the station's owner, the

Sinclair Broadcast Group

. And this segmentof the local news isn't exactly local. Hyman's commentary is piped in fromthe home office in Baltimore, MD, and mixed in with locally-produced news.Sinclair aptly calls its innovative strategy "NewsCentral" - it is verylikely to spell the demise of local news as we know it.---
Sinclair Broadcast Group
: A Republican Partisan Business Attacking John Kerry and Demeaning The Electoral Process -----
Sinclair Broadcast Group
, owner of the largest group of television stations in the nation, plans to air a documentary that accuses Sen. John Kerry of betraying American prisoners during the Vietnam War, a newspaper reported Monday.
---- STOP
SINCLAI
R.ORG-------
Sinclair Broadcast Group
advertiser boycott--------More About
Sinclair Broadcast Group
---
Sinclair Broadcast Group
refuses to broadcast Nightline episode on fallen soldiers
----The
Sinclair Broadcasting Group
is a conservative broadcasting network that controls television airwaves in dozens of major television markets, including markets in battleground states such as Florida and Ohio. Recently, it hasbanned shows that are critical of the war on terror, ordered its stationsnot to air a tribute to our fallen U.S. soldiers, and now plans to air ananti-Kerry movie days before election day. The Sinclair Broadcasting Grouphas historically contributed thousands of dollars to Republican causes andits CEO also contributed the maximum to Bush-Cheney.