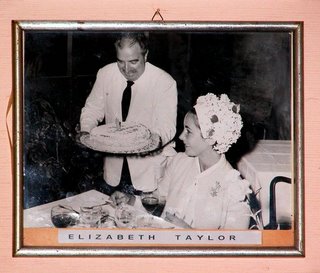 Liz at Alfredo's.
"Il vero Alfredo"
is in Rome Piazza Augusto Imperatore 30. Remember ! This is the only place in Italy where you can eat the "Famous Fettuccine all'Alfredo" mixed by the Magic Hands of Alfredo Himself, with the World-renowned Golden Fork and Spoon presented to him by Mary Pickford and Douglas Fairbanks---
FETTUCCINE ALFREDO
with CHEESE, CREAM AND BUTTER---

other:
igort
, cartoonist since 1979-----Intervista a
IGORT
----
Isotype
(International System of Typographic Picture Education) was introduced in 1936 by Otto Neurath-----Otto Neurath:
ISOTYPE
e lo sviluppo dei segni globali moderni----Triennale di Milano 2003 Otto Neurath:
I S O T Y P E
---don't grab the squirrel
isotype
----
ISOTYPE
e lo sviluppo dei segni globali moderni----
Visual Education
: A New Language --
Gerd Arntz
was born the son of a factory owner. At the art school in Düsseldorf he became involved in revolutionary circles and linked up with a small communist group that advocated forming independent, self-governing councils. As an artist he joined a group that wanted to depict developments in society instead of individual emotions. For Arntz this view led to creating woodcuts and lino-cuts with stylized figures representing social groups and classes. He was influenced by abstract art, but continued to work in a representational way. Arntz's pictures were published in progressive magazines, sometimes in thematic collections--gerd
arntz
-----The influence of
Gerd Arntz can still be seen today in series of pictograms
. Arntz belonged to the Constructivist "Group of Progressive Artists" of Cologne which worked with political themes-----Georges Perec, D'un
espace inutile
---
Georges
Perec e la
Lipogramma
......the obliteration of letters -----In 1961,
Georges Perec
began working as an archivist at the Neurophysiological Research Laboratory attached to the Hôpital Saint-Antoine, a low paid position he kept until 1978. A few reviewers have noted that the daily handling of records and variegated data may have had an influence on his literary style. Perec's other major influence was the Oulipo, which he joined in 1967, meeting Raymond Queneau, among others. Perec dedicated his masterpiece, La Vie mode d'emploi (Life: A User's Manual) to Queneau, who died before it was published.
Hemingway
Design
----